Exhibition, Rob Tufnell, Cologne, 2018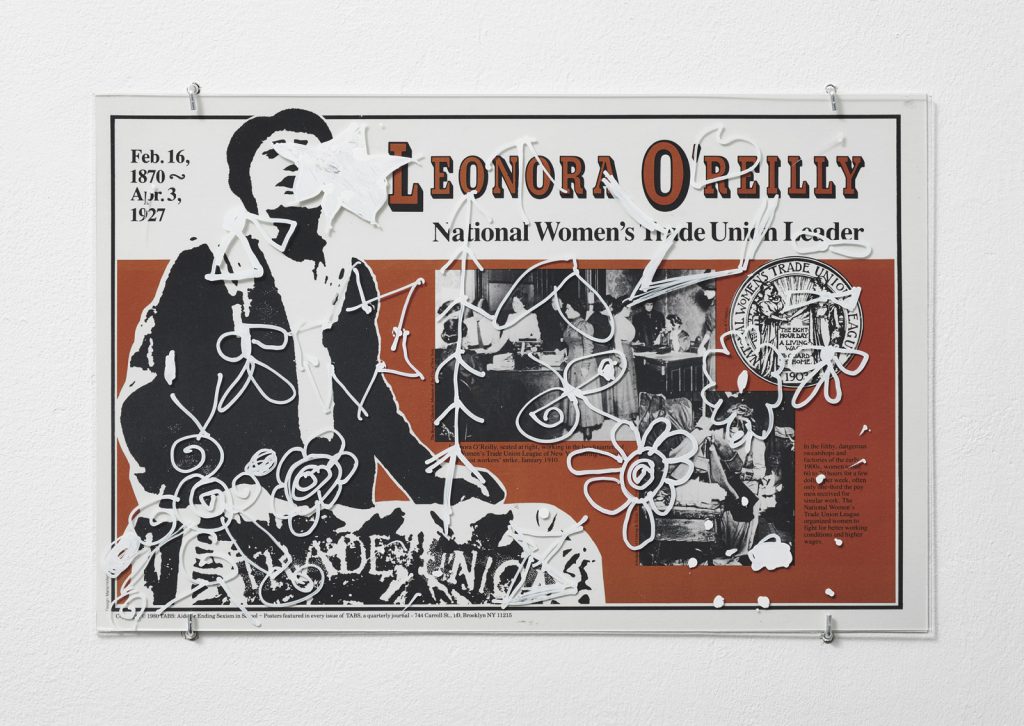 In 2003 Ewan produced the first version of 'A Jukebox of People Trying to Change the World' an ongoing archive of music with a broadly left-wing, political agenda presented on a CD jukebox. In 2018 she expanded the Feminist section of the project and presented the collection of 800 songs in a wall mounted jukebox.
In this exhibition the Jukebox was accompanied by a series of found posters produced in the early 1980s as 'Aids for Ending Sexism in Schools'. These champion female pioneers and campaigners for gender equality. Ewan added a new layer to these, inviting her five-year-old daughter to draw over the glass sheets, partially obscuring them. These works follow previous pedagogical experiments where Ewan produced drawings in collaboration with young children.