event, pamphlet and object, 2010
COMMISSIONED by Radar, at Loughborough University, Anti-bell is a project responding in part to academic Marek Korcsynski's research into the social function of music and to Loughborough as a historic site of bell production.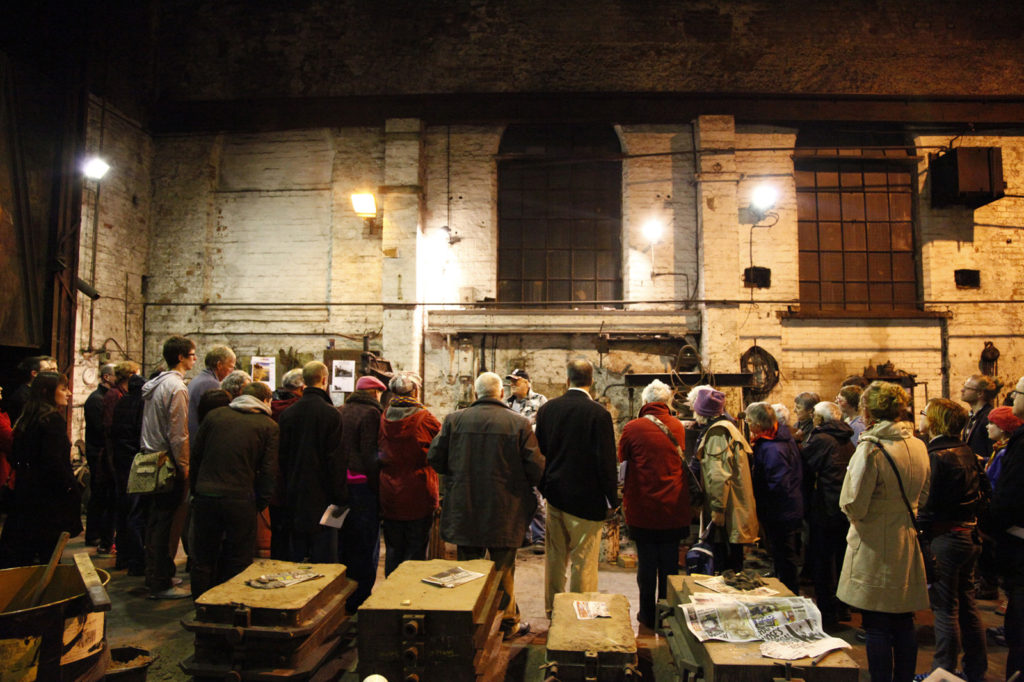 In March 2010 an English church bell manufactured in 1835 was melted at Taylor's Bell Foundry, Loughborough. As the bell melted an audience were led on a tour of the foundry, which touched on the history of the site and the significance of bells in relation to the British Empire. Following the tour of the foundry the audience were invited to witness the pouring of the molten bell metal upon the foundry floor.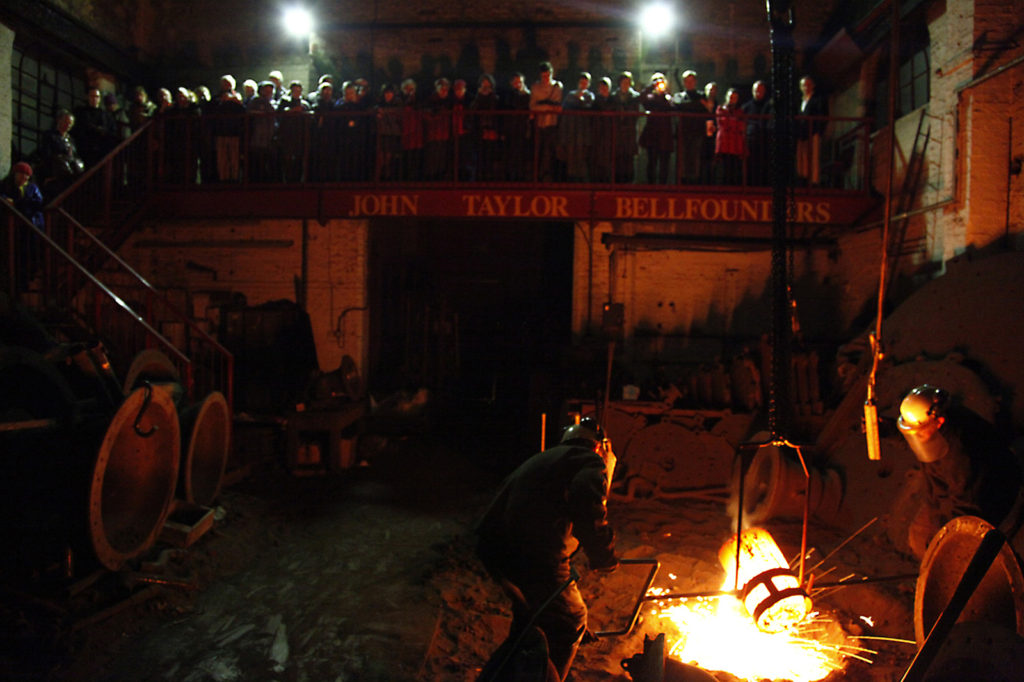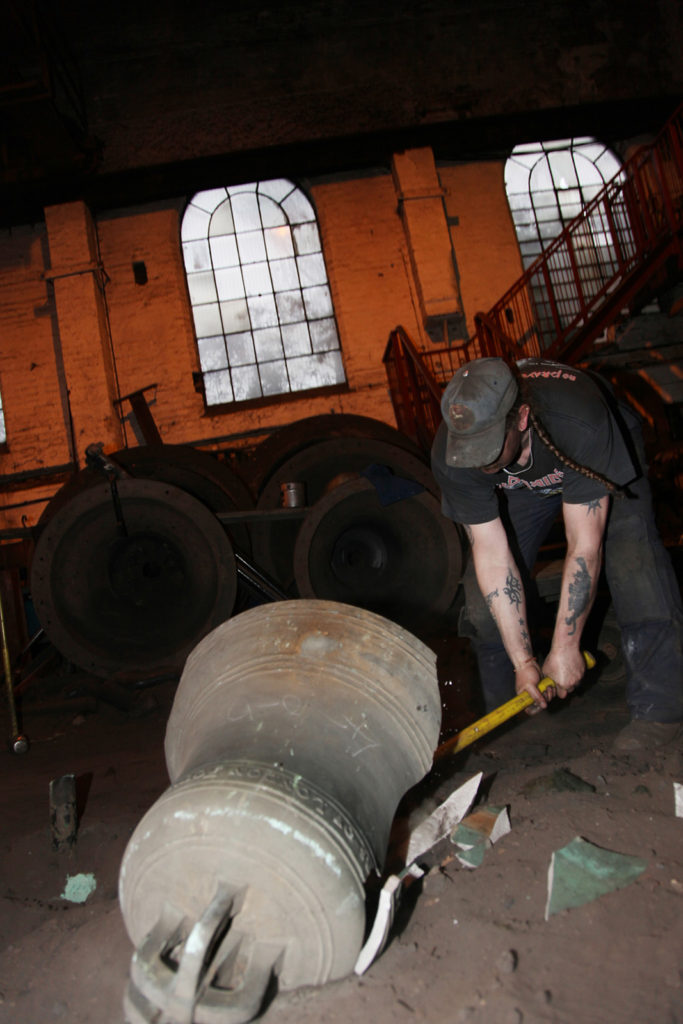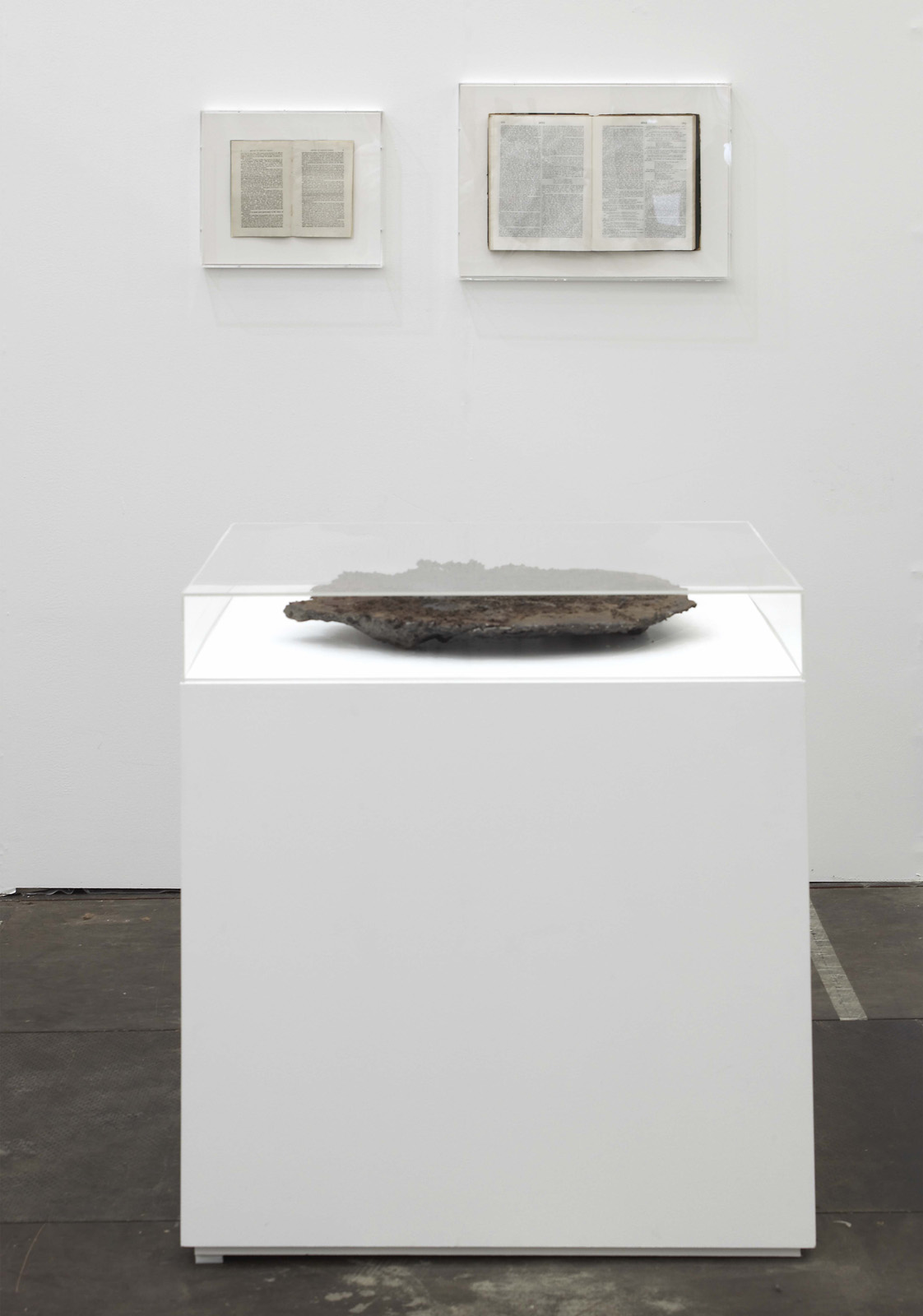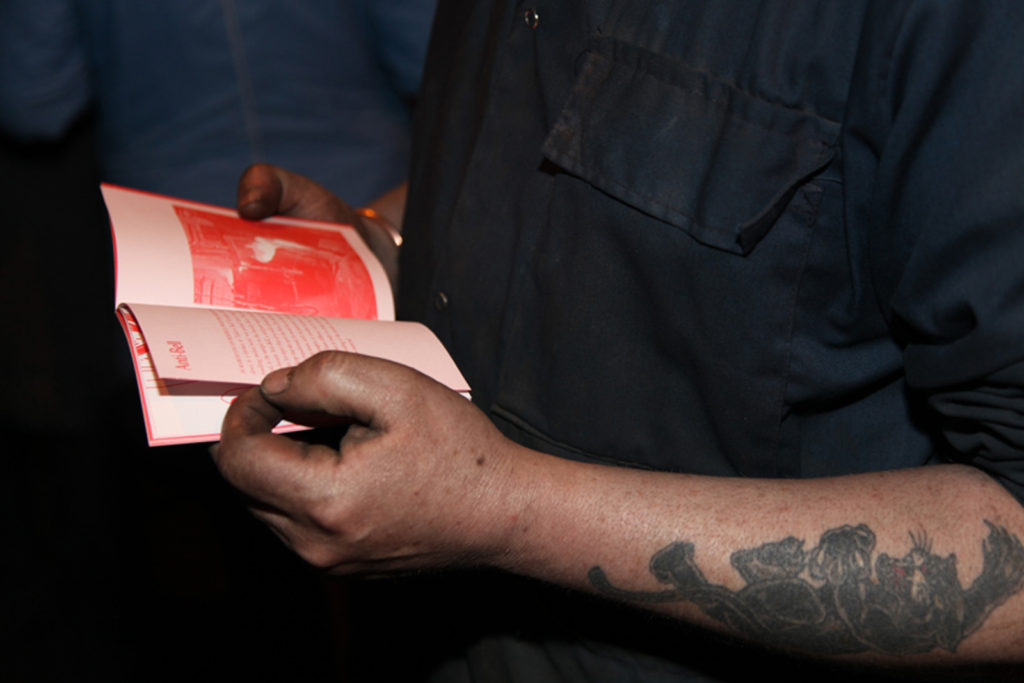 The resulting object has been exhibited as a remnant of the event. A 32 page artist's pamphlet, designed by The 2 Group was produced representing the social and political history of bells through a collection of found texts and images. To request a copy of the pamphlet please click here.