Installation and booklet, Yorkshire Sculpture Park, 2019
Asking Out recreated a Castleford primary school classroom from 1972. Inspired by the holdings of the National Arts Education Archive (NAEA) based at Yorkshire Sculpture Park, visitors were introduced to the pioneering teaching method 'Asking Out', a technique – developed by untrained teacher Muriel Pyrah, which invited children to speak out, ask questions and directly engage with each other.
The experimental methodology, which drew national media interest in the late 1960s and early 1970s, encouraged self-directed learning, fed into future teacher training under the leadership of Alec Clegg, and is still relevant today in what we might now call peer-to-peer learning. Developed from research carried out with Pyrah's former pupils and colleagues, Asking Out explored the teacher's unconventional methods and continues Ewan's investigation into alternative education models and overlooked histories.
Reconstructed as faithfully as possible, the classroom walls showcased children's paintings, drawings and embroidery drawn from the NAEA collection. Activating the artwork and bringing the space to life, Ewan invited people to contribute to the space and to participate in creative activities echoing those taught by Pyrah, including studying nature through creativity. The classroom is a space for people to think about education, its impact upon social mobility, and how this can be mobilised today at a time when creative forms of learning have been marginalised from the curriculum. The classroom installation was presented alongside archival material including video footage and research including interviews with Pyrah's former pupils and a text by educational historian Dr Lottie Hoare.
Download Asking Out Booklet [link to download]
What did you learn in school today
Dear little boy of mine?
What did you learn in school today
Dear little boy of mine?
I learned our country must be strong
It's always right and never wrong
Our leaders are the finest men
And we elect them again and again
And that's what I learned in school today
That's what I learned in school
From 'What did you learn in school today?' Tom Paxton, featured in the section Young People and Education, from A Jukebox of People Trying the Change the World. [link to project]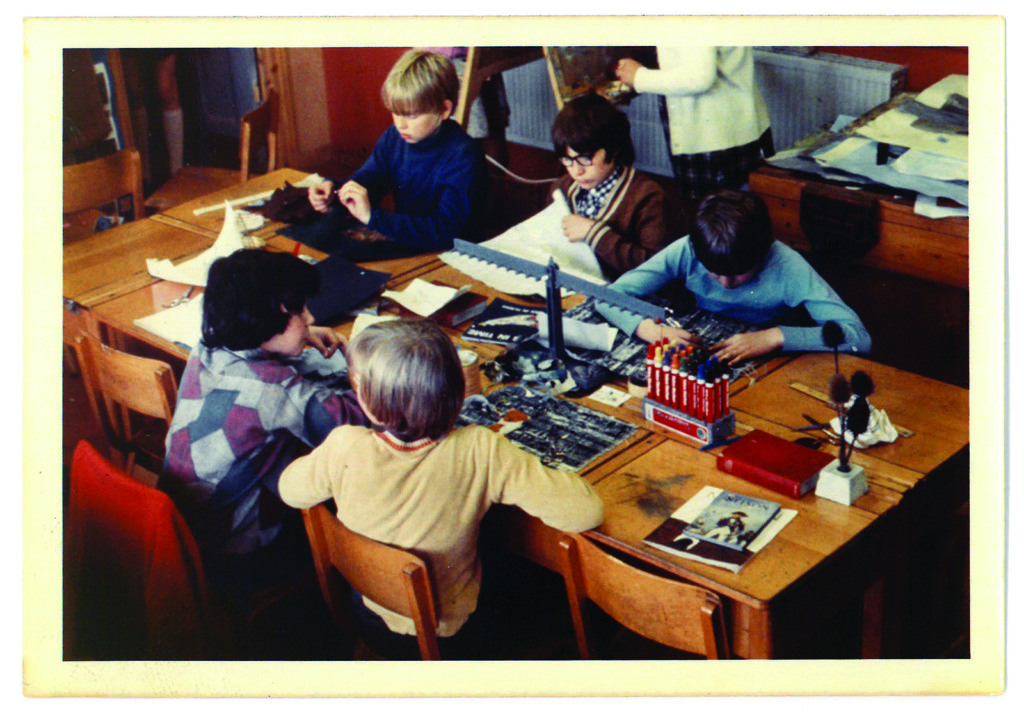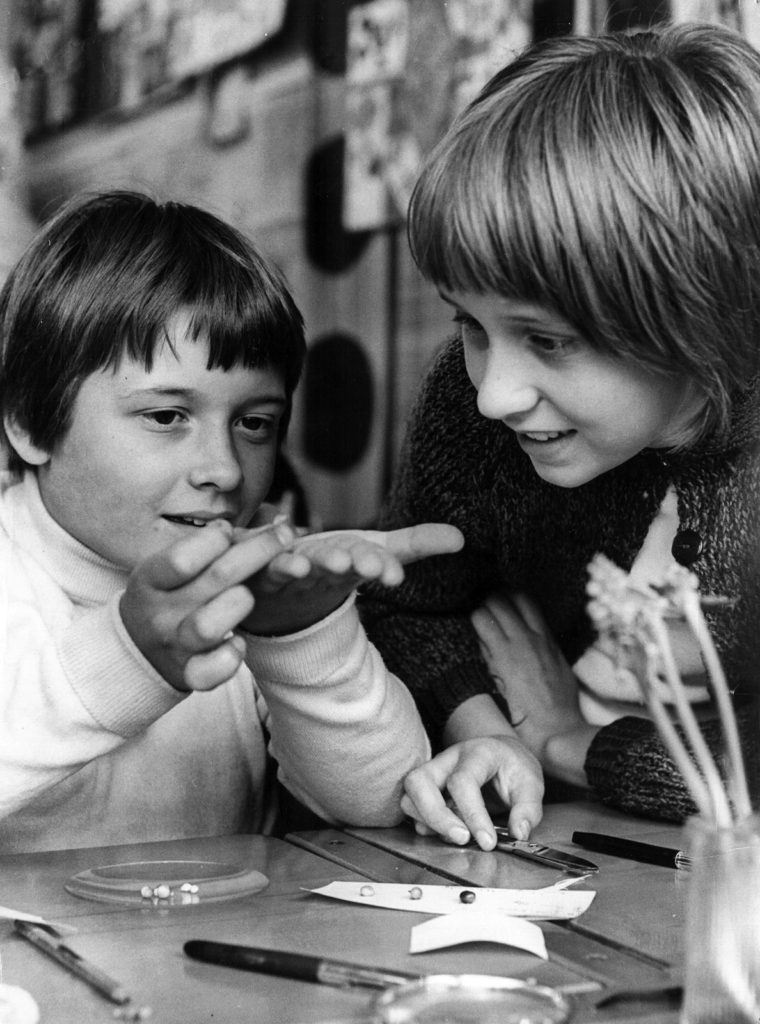 Education either functions as an instrument which is used to facilitate integration of the younger generation into the logic of the present system and bring about conformity or it becomes the practice of freedom, the means by which men and women deal critically and creatively with reality and discover how to participate in the transformation of their world.

Paolo Fiere
I never let schooling get in the way of my education.


Mark Twain (as quoted repeatedly in Pyrah's own notes)
---
Asking Out, 2019
Installation and booklet, Yorkshire Sculpture Park