Flashcards, 2015
A selection of image and text flashcards were developed in response to interviews recorded with patients across a series of hospitals: The Royal London, Mile End, Whipps Cross and Newham University Hospitals.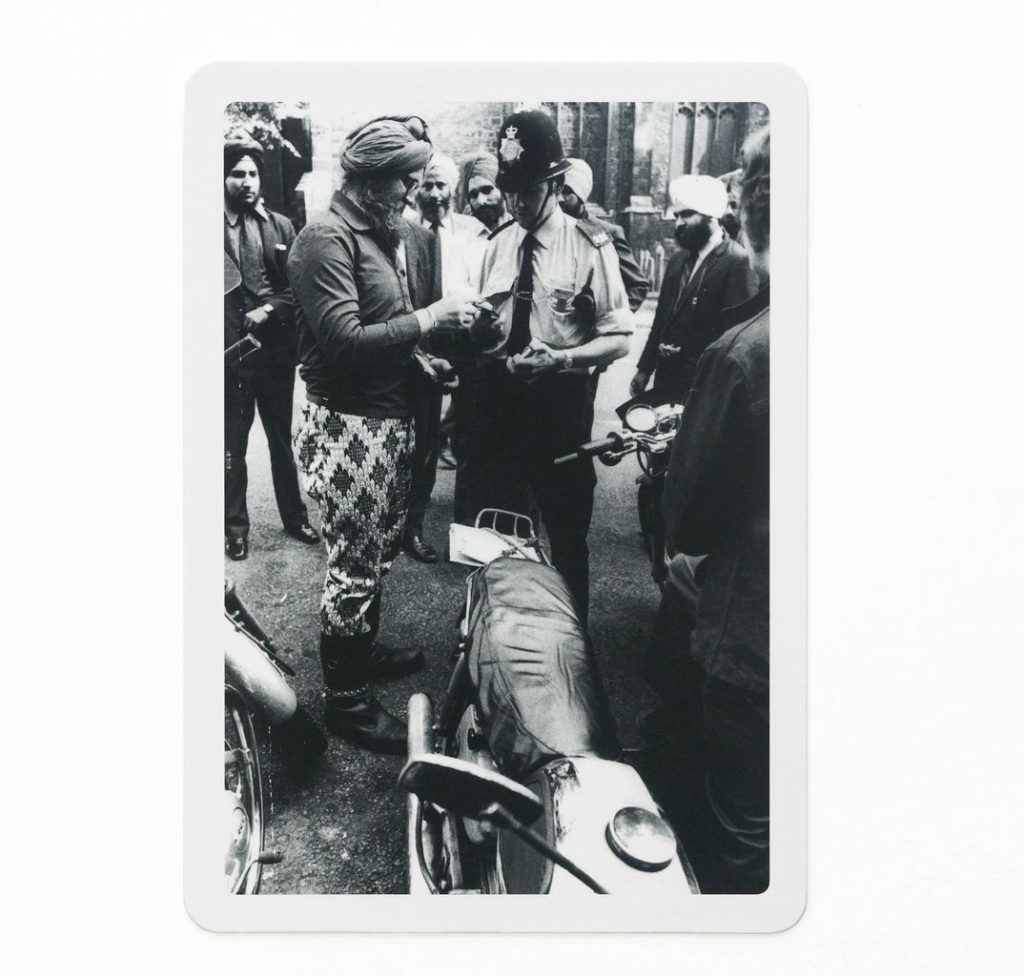 Made specifically for use in older adults' wards, the featured images paired with each text were gathered from public archives across east London including the Bishopsgate Institute and Vestry House Museum.
Most of the patients interviewed for the project were born in east London, while others arrived there from further afield. All had a deep and long engagement with the area, and these images and stories reflect their lives.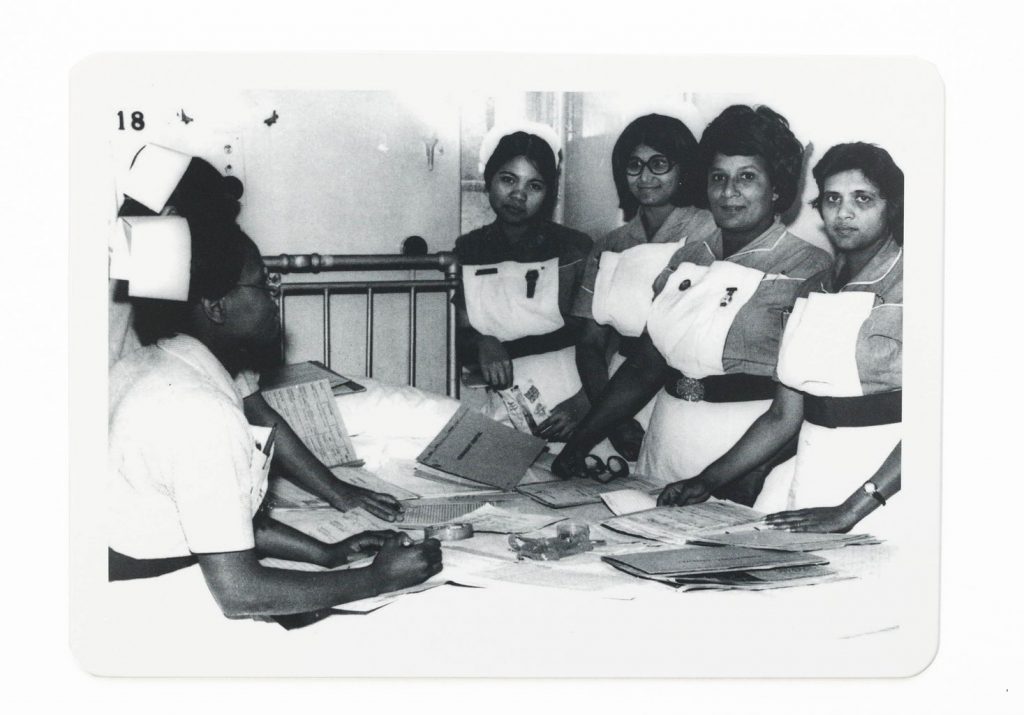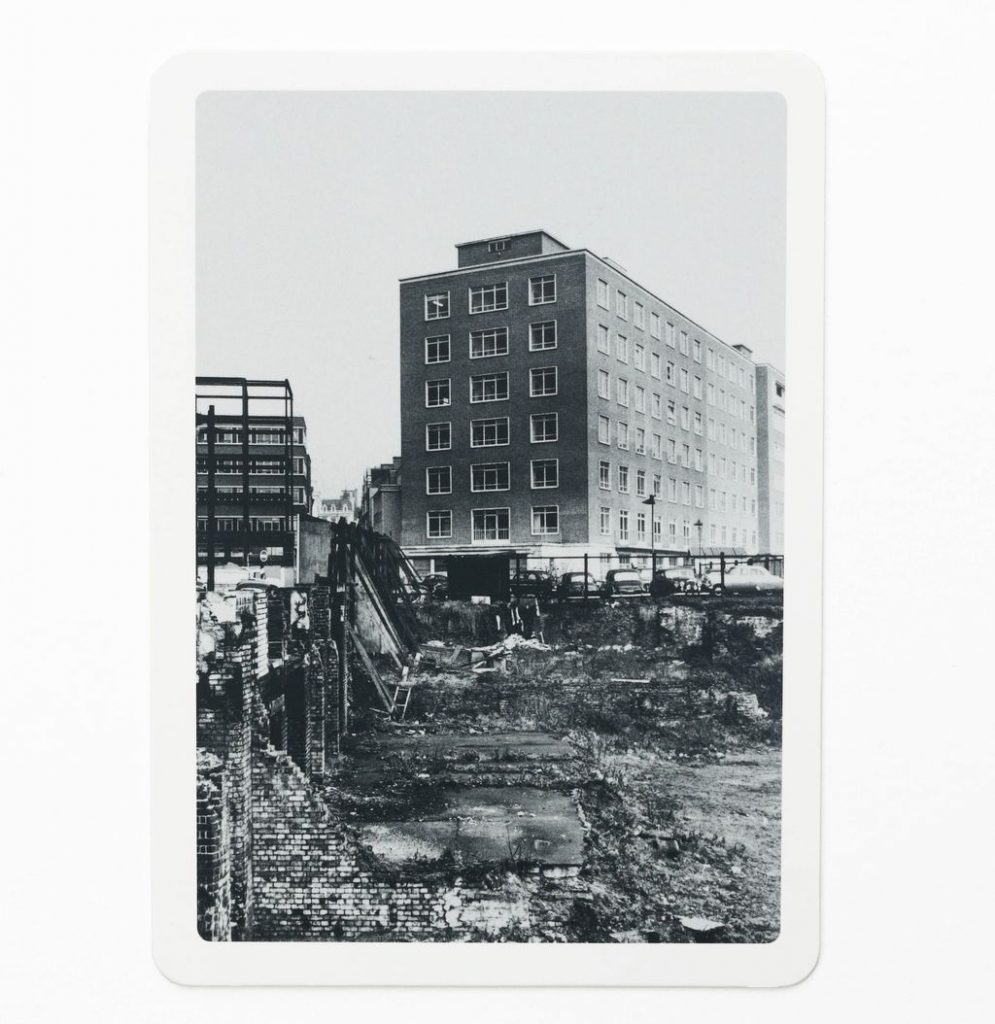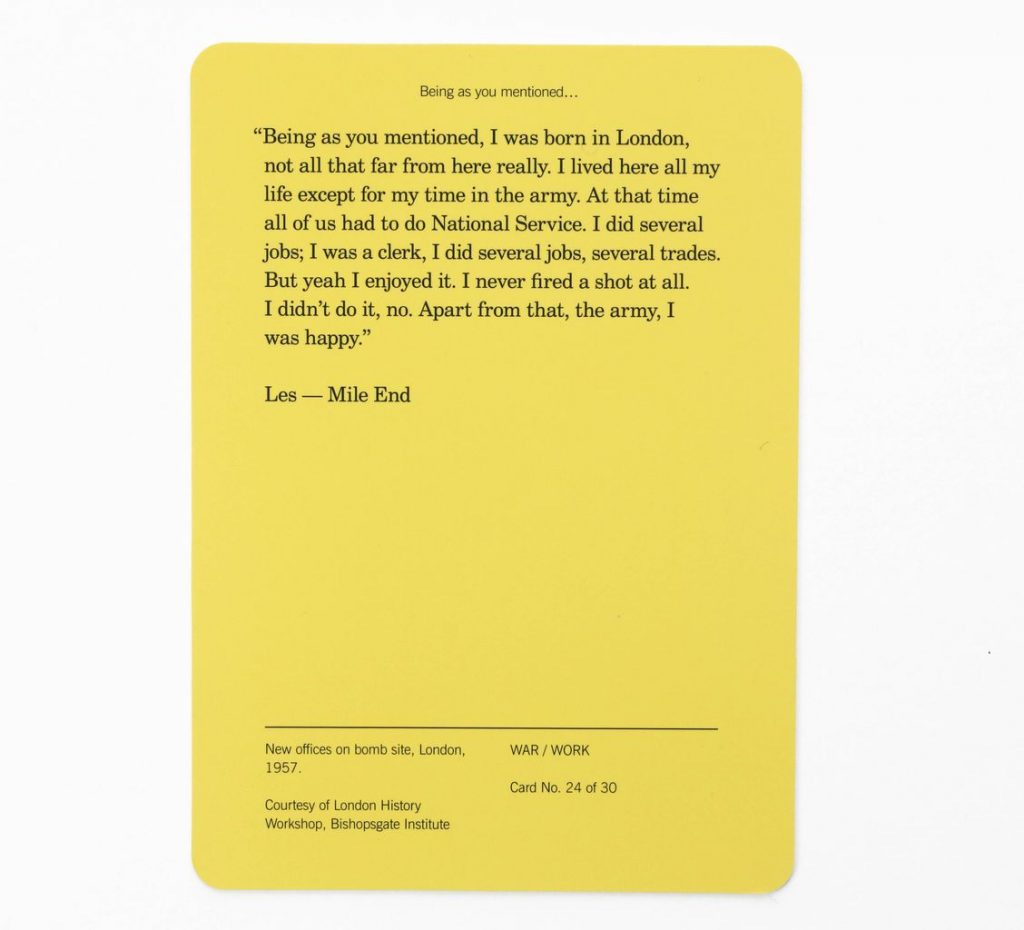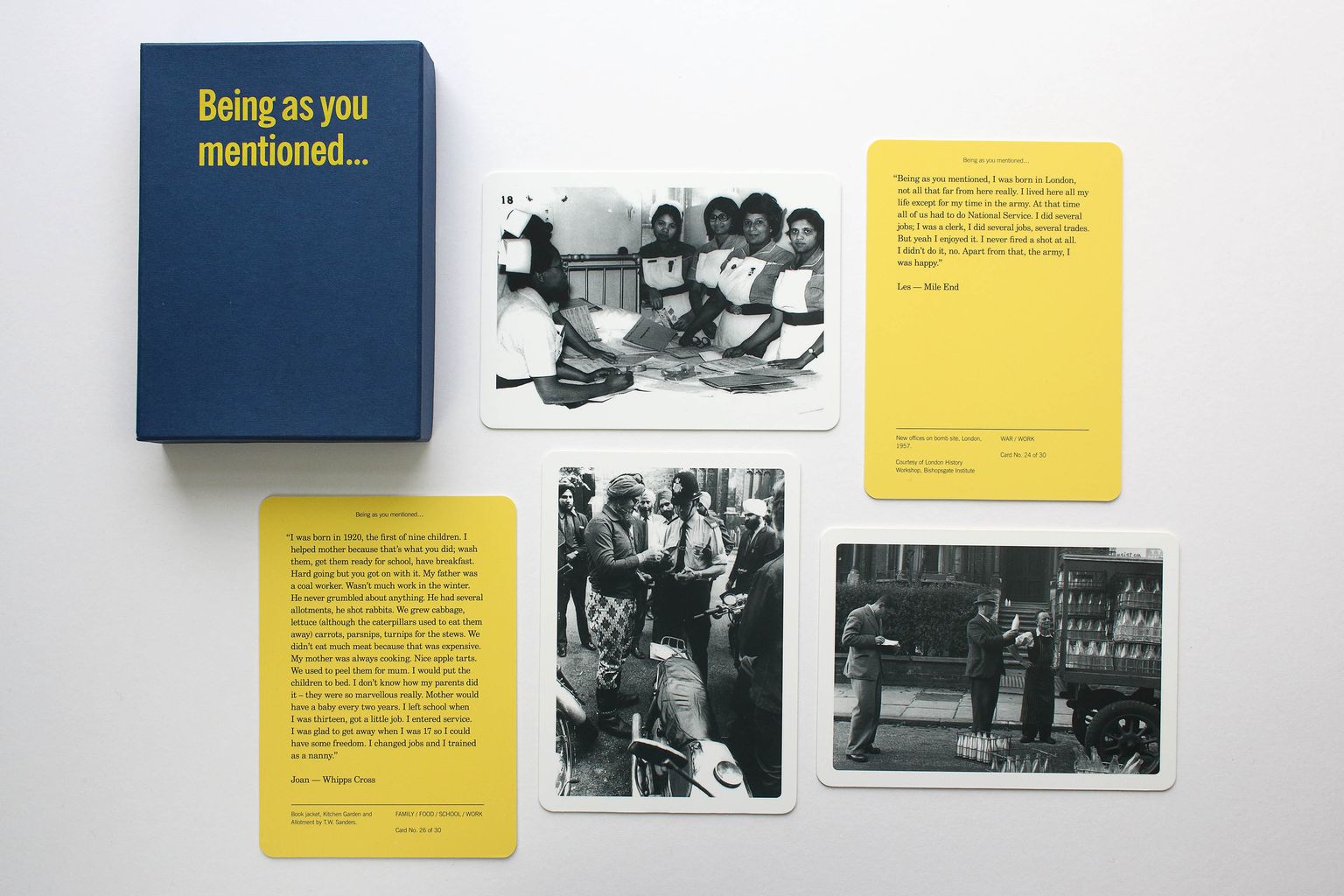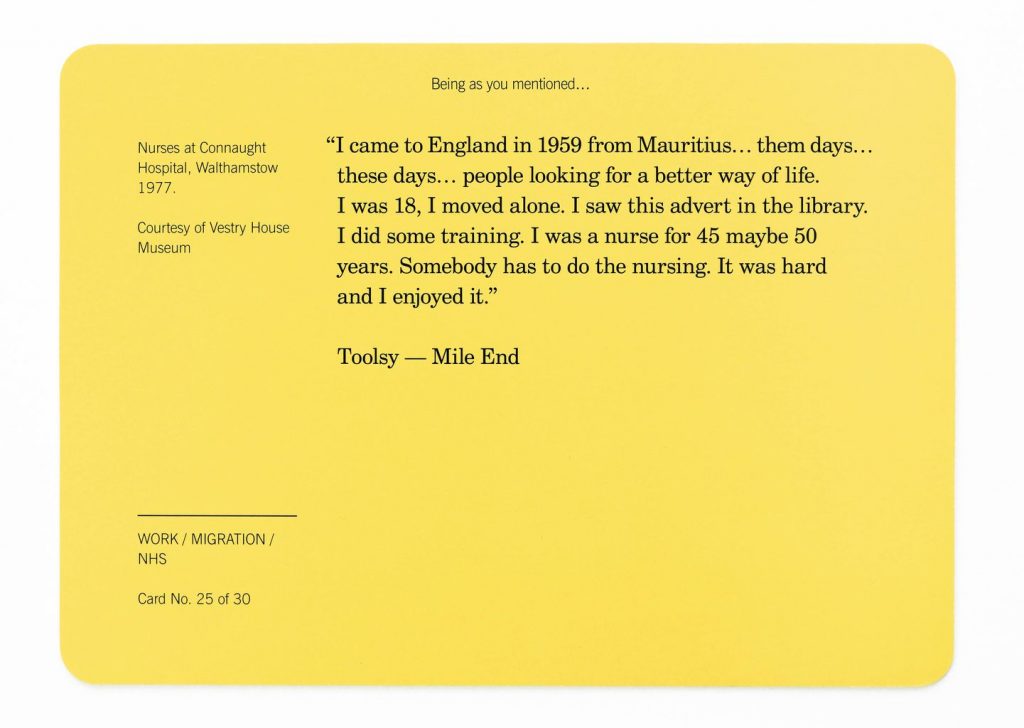 The sets, which are now in use in the wards, are designed for open use to encourage reminiscence, reflection, conversation and sharing between patients, staff and visitors. The cards can be browsed, shuffled, displayed, exchanged, re-organised, matched or paired with others.
Commissioned by Vital Arts
Designed by Sam Blunden