Temporary Viewer and artist's book , 2012
Unpopular with local residents, Archway Tower, the 59m tall 1960s office block had an uncertain future following the departure of the Ministry of Justice. How to Make Archway Tower Disappear utilised 'diminished reality' software to remove the building in 'real time' from the skyline when viewed though a telescope sited on the corner of Holloway Road and St John's Grove, North London.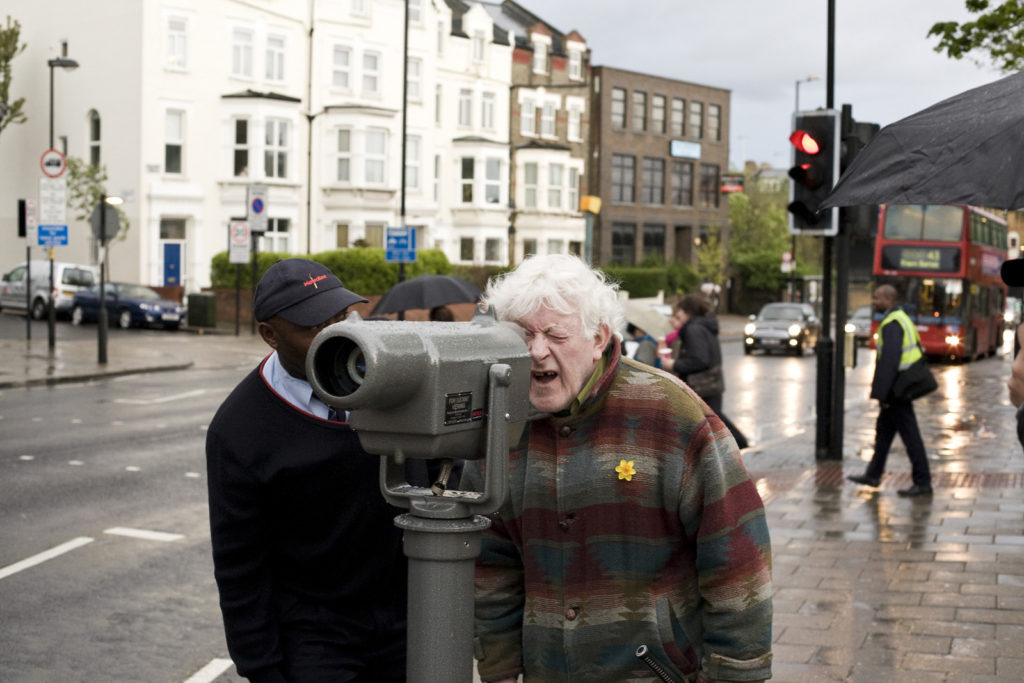 The project consisted of two elements; the temporary viewer and an accompanying artist's book, distributed around the local vicinity containing accounts of the tower from people who worked in it, visited it, looked at it, and considered its relationship to the place and people of Archway and London.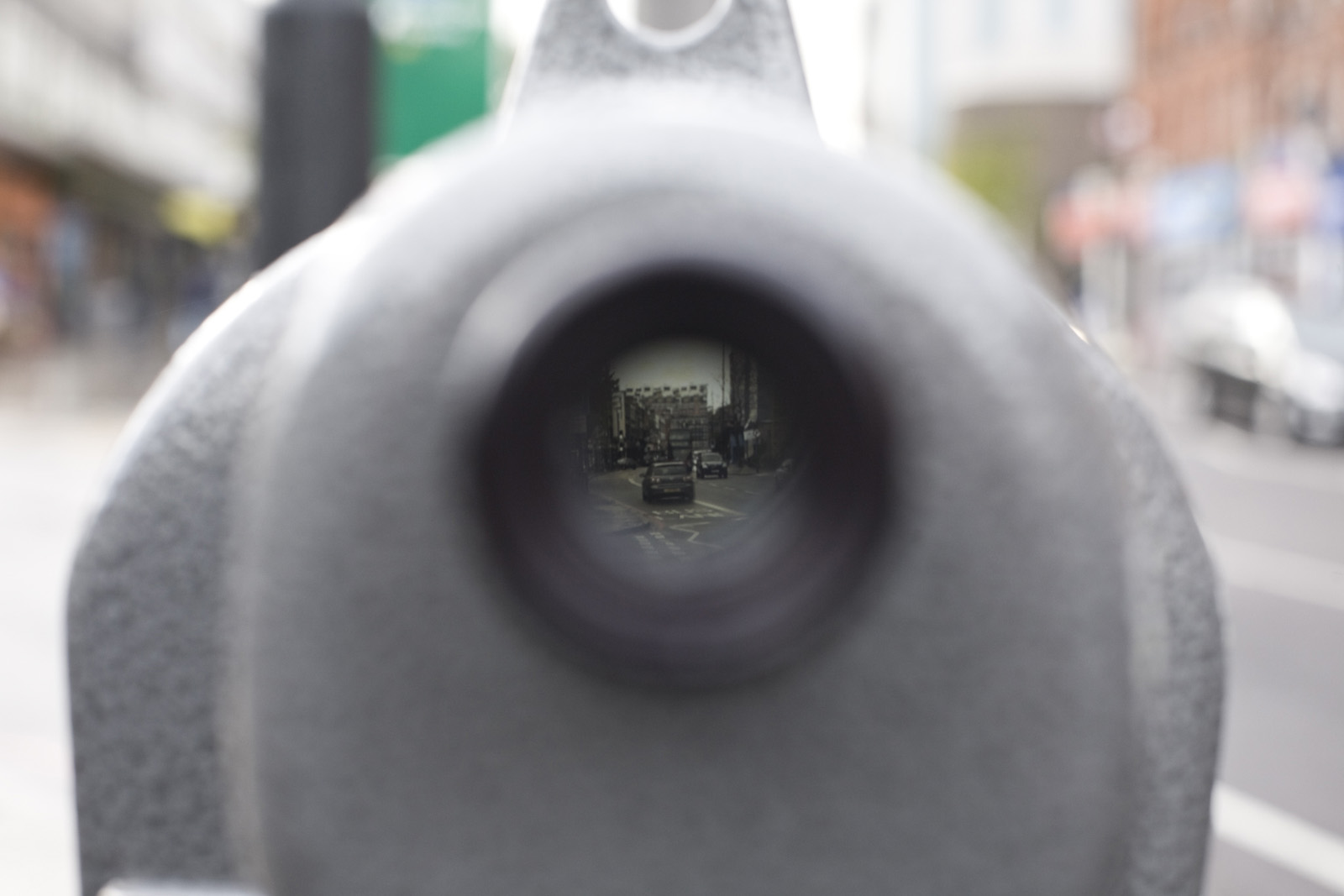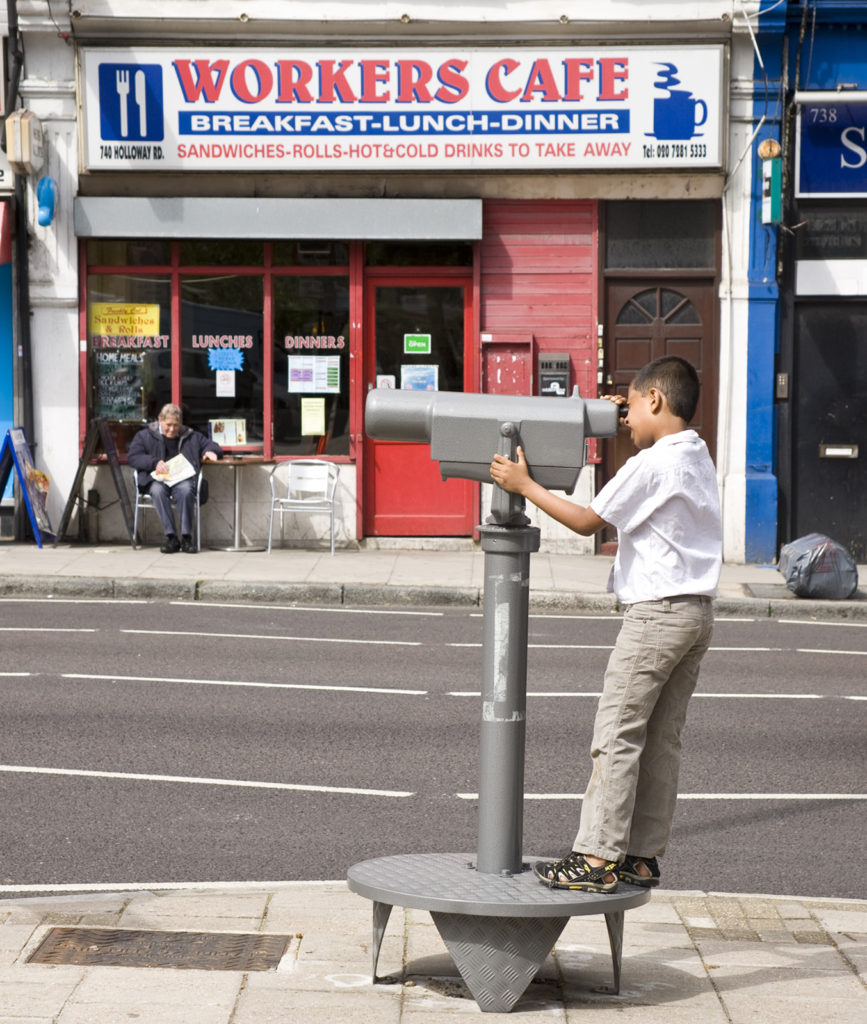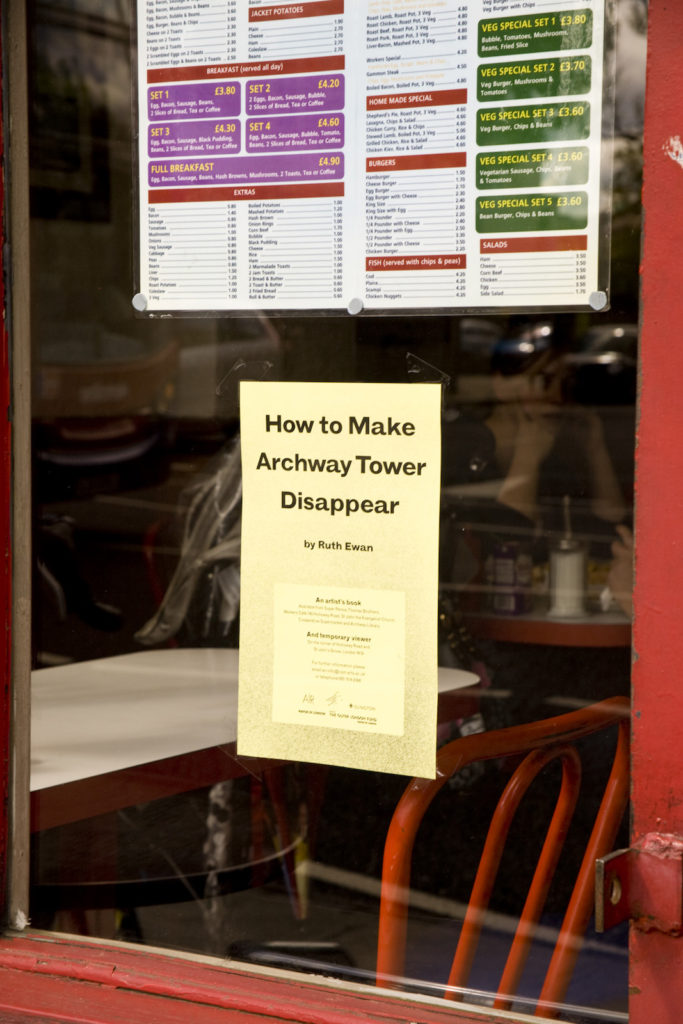 ---