Installation, documentary and live events, 2012
The Glasgow Schools mapped the city's Proletarian, Socialist Sunday and Socialist Fellowship Schools, part of a network of alternative educational organisations that once spread across the UK, of which Glasgow was a particular centre.
The schools explored a spectrum of left-wing ideologies with children and young adults, from the Marxist revolutionary zeal of Tom Anderson's Proletarian Schools (1918 – c1939) to the Christian leaning ethics of the early Socialist Sunday Schools (1896 – 1965), which later evolved into the Socialist Fellowship (1965 – 1980).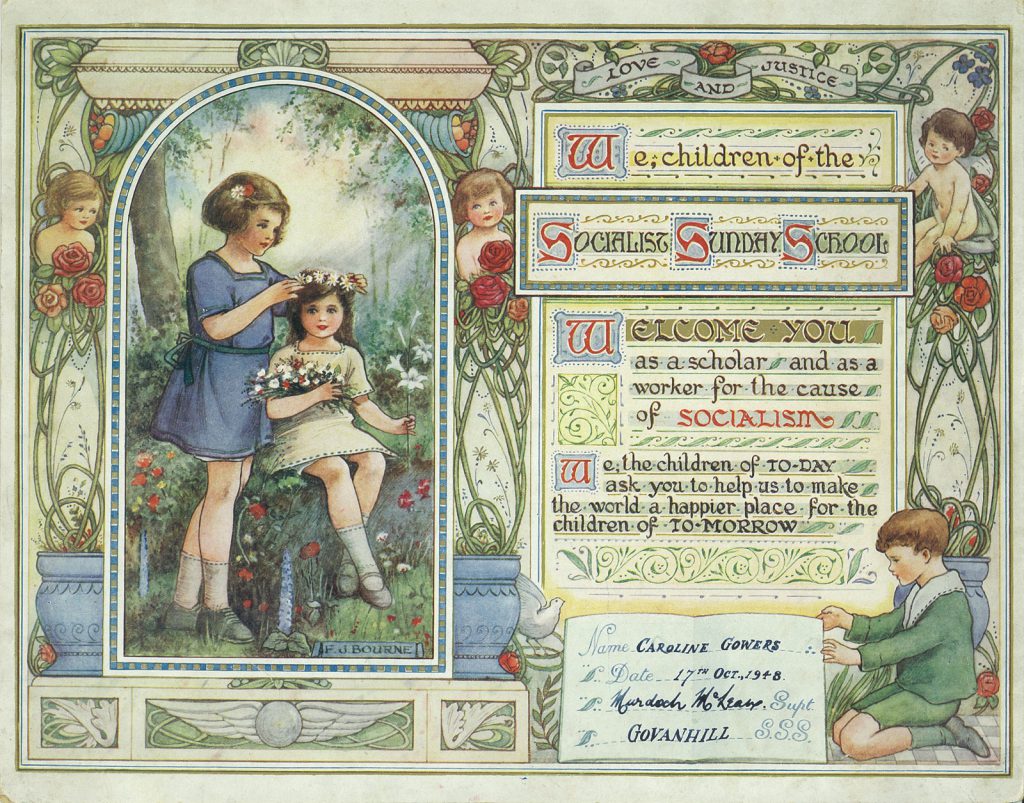 The exhibition pieced together a history of the schools for the first time, bringing together archive material from a number of public and private collections. The installation was accompanied by a Sunday events programme of talks, discussion, song, performance and magic. Alongside this a series of poster works were created, an artist's pamphlet (link to artists book), and a new documentary, made using archival footage and first hand accounts of the movements, exploring the affect they had on the lives of those involved.
The project's chosen exhibition space, Scotland Street School Museum, purposefully brings this influential and hidden movement into the wider context of Glasgow's educational history.
The project was curated by Kitty Anderson and Siobhan Carroll in association with The Common Guild as part of Glasgow International Festival of Visual Art.