Installation, 2012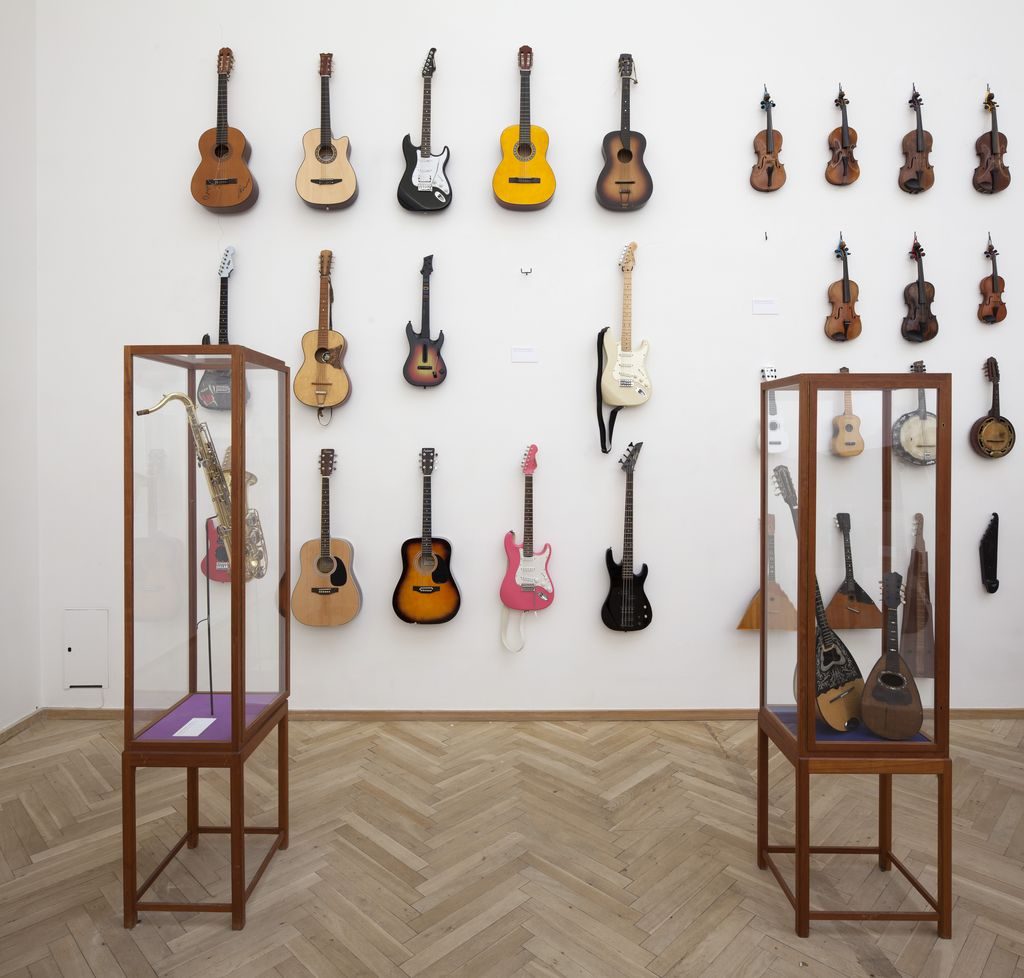 Members of the public were invited to contribute their unwanted or unused instruments for display as part of a unique archive of contemporary musical instruments in one of Charlottenborg's largest galleries.
The project explored how music can be a progressive social force, but also how alternative histories of music and society might be preserved for the future.
The exhibition was accompanied by performances staged by an alternative orchestra, specially assembled for this project, who preformed using instruments from the archive. The Peat Bog Boorach Band ('boorach' means 'a muddled crowd or collection' in old Scots) featured a range of amateur and professional musicians from Copenhagen.
After these performances Ruth and the band deposited a selection of the instruments into a lake, in an event echoing prehistoric burial techniques. The site is projected to become a future peat bog and the burial is intended to preserve the instruments for the future.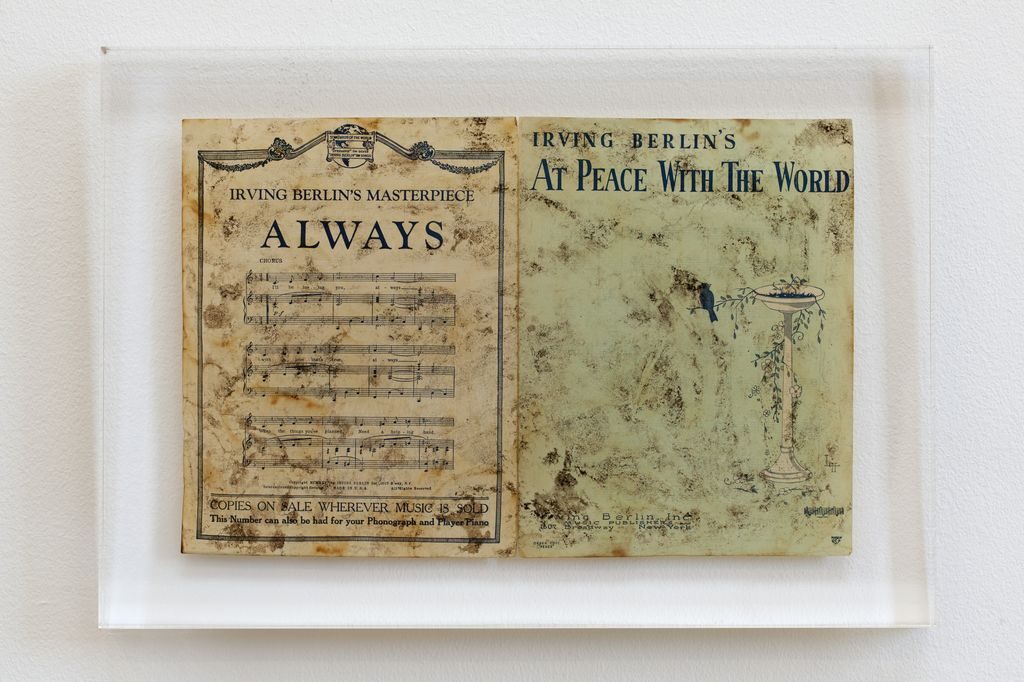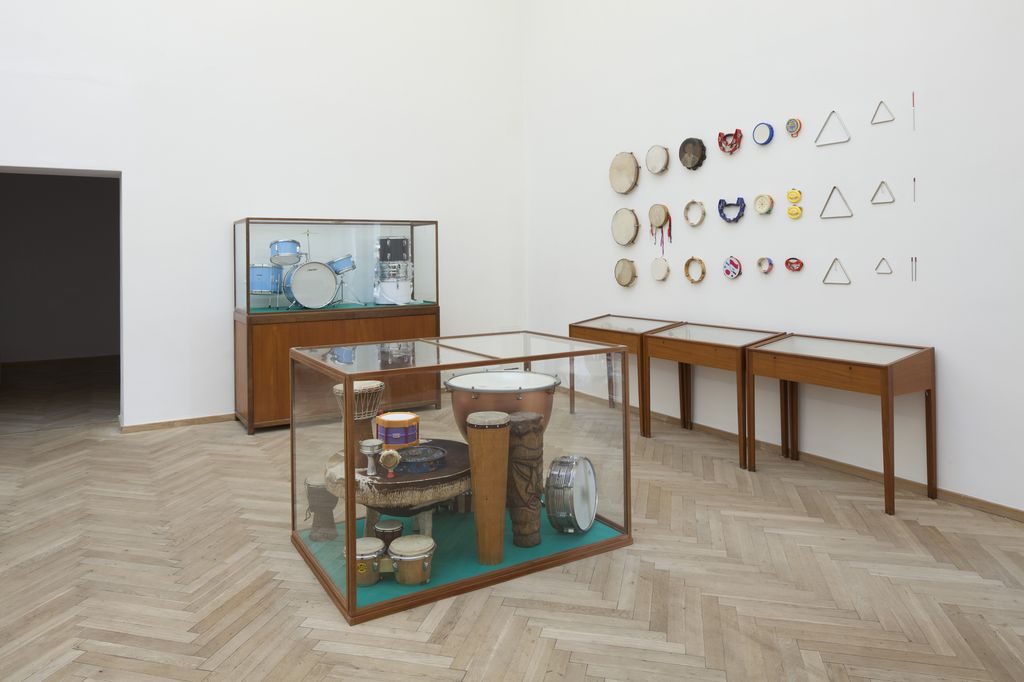 The exhibition drew on the work of the Swedish music archaeologist Cajsa Lund, an expert on prehistoric instruments from the Scandinavian region – such as the whistles made from bone and wood that have been found preserved in peat bogs.
Part of Ruth's research for the project was conducted in Christiania, and the exhibition also featured posters created in collaboration with children from the free town.